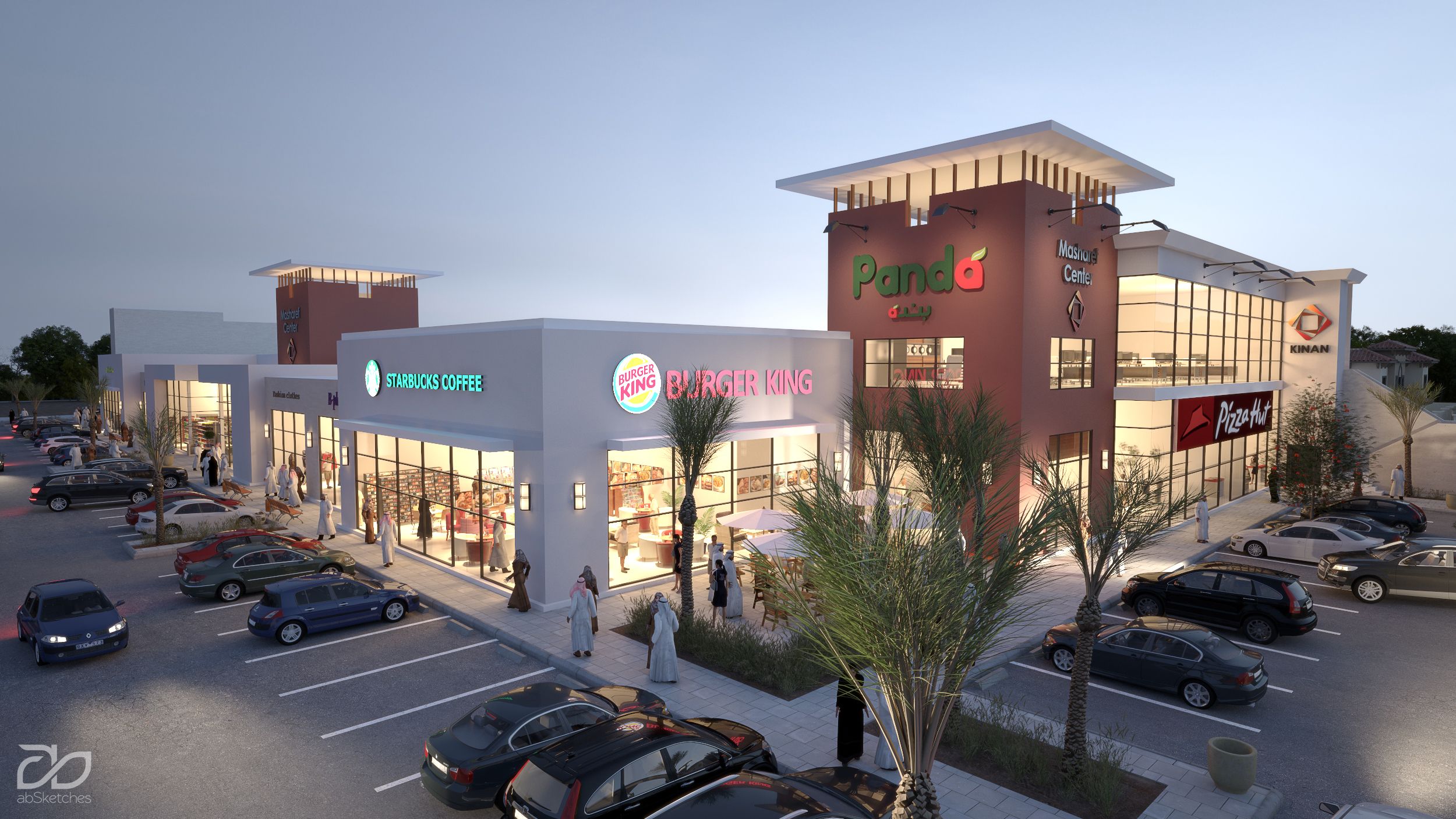 The property on the first phase will have 240 garden style apartments and 100 senior living with an approximate square foot of 400,000 with a club house and courtyard, pool, and two restaurants on U.S. 1 facing Cape Canaveral.
A seven story apartment complex with 20,000 square feet retail on the first floor and the apartments on the 2nd to 7th floor will have a view of the river with a combination of one, two, and three bedrooms with full amenities. 
On 2.45 acres with 90,000 square feet, six (6) story high with an observation deck and 153 rooms with Cambria Hotel it will be facing U.S. 1 with full visibility of Cape Canaveral, NASA, SpaceX, Boeing, and Blue Origin. Feasibility has been completed 
During the construction of the first phase, the mall will still be operating.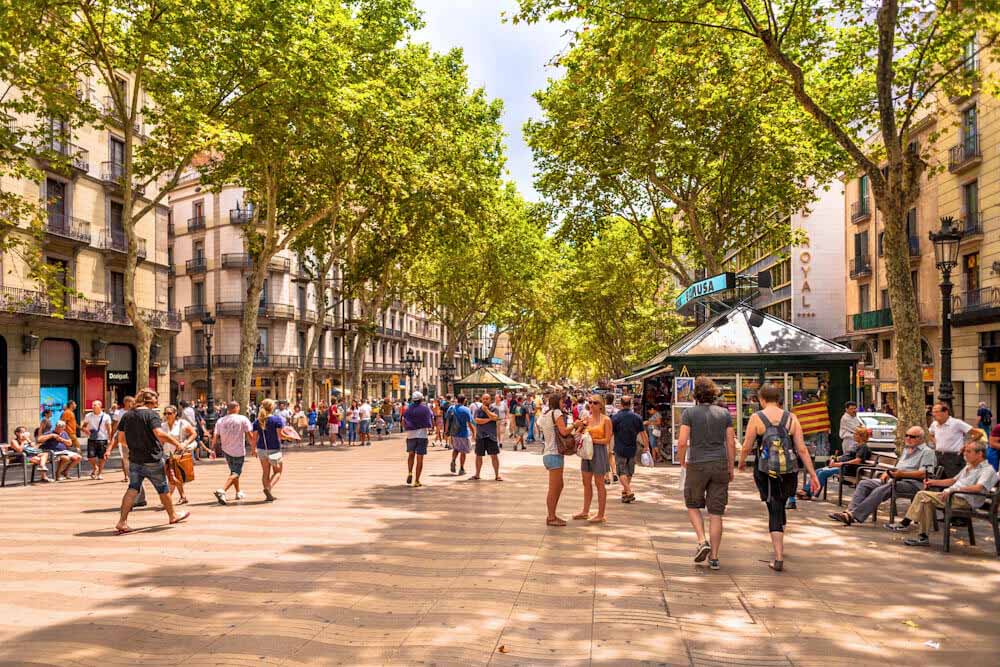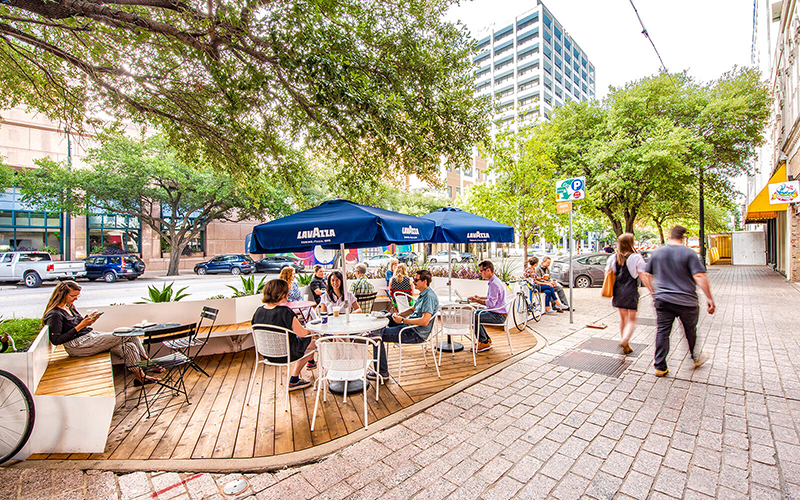 On 10 acres on the northwest corner of Country Club and Hopkins with individual buildings covering approximately 110,000 square feet of medical, offices and retail. 
During the construction of the first phase (easterly portion), the westerly portion of the mall will be in operation. 
We are looking for commercial, retail, offices, and medical tenants that can take up from 2,500 to 20,000 square feet.
Estimated Timeline "Subject To Change"
December 2022 through June 2023, "East portion of the mall Demolition Period"
Phase 1: July 2023 through December 2024 "Residential construction followed by Site Work"
Phase 2: August 2025 to July of 2026 "Demolition of the rest of the mall and Commercial construction followed by Site Work"
Phase 3: July 2023 through December 2024 - Building the six (6) story hotel and 5,000 Sq ft Restaurant / Meeting room
Grand opening of all three phases: DECEMBER 2025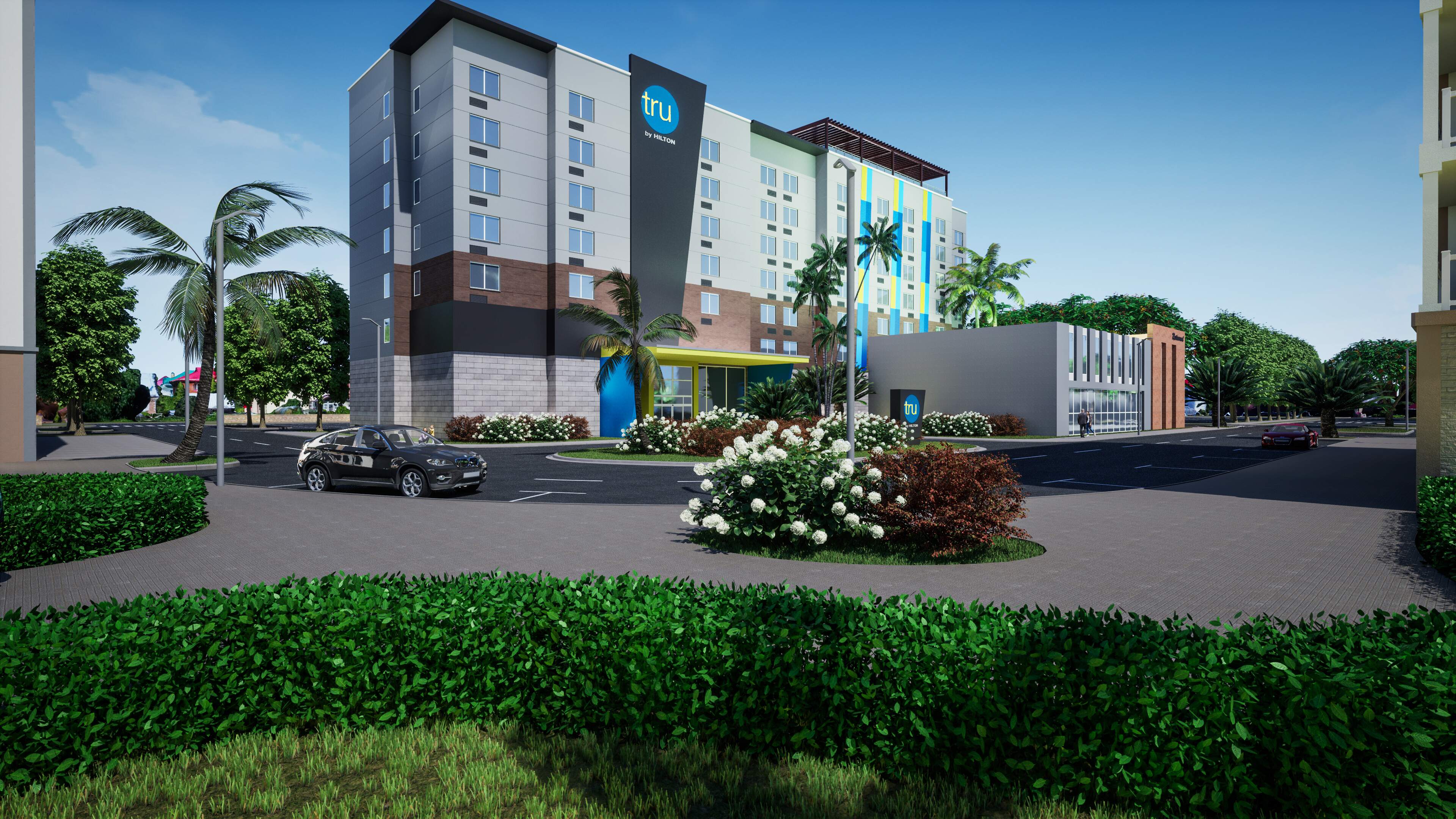 Titusville is a city in Brevard County, Florida, which is nicknamed Space City, USA. A new aerospace company is set to bring 1,347 jobs over the next four years after it moves to Titusville. Another 900 jobs could be created in spin off or related work for those who once worked on the space shuttle program. That adds up to nearly $96 million in payroll, and the economic impact is estimated $48 million. In addition to jobs, the contract for the new company requires Titusville and Brevard County to invest $32 million to build a $400,000 square foot facility near the city's Space Coast Regional Airport.
Titusville is the only place on the planet where rockets blast off, sea turtles nest and soothing sunrises give way to inviting surf. The contrast of high tech wonders of the space program and the natural beauty of the area places Titusville in a class by itself. Titusville is a city that borders the Indian River Lagoon, it's a gateway to the Kennedy Space Center Visitor Complex, the Canaveral National Seashore and the Merritt Island National Wildlife Refuge.
Vacationers love visiting this city with our many riverfront parks, fantastic fresh and saltwater fishing, year-round golf,
Kayak rentals, five museums, dynamic restaurants and The Titusville Playhouse. Titusville is also a perfect overnight location for Port Canaveral cruise guests. The historic downtown Titusville area offers shops of all sorts including an art gallery, clothing and gift shops, charming restaurants and antique stores. You'll also find a nearby riverside park as well as several stellar restaurants.
Within one mile of downtown is the Titusville Municipal Marina with a ships store, public boat ramp, picnic area, walking trail and Dog Park.
Brevard County Area Analysis
Brevard County is located in coastal Florida approximately 35 miles east of Orlando. It is 1,016 square miles in size and has a population density of 600 persons per square mile.
Brevard County has an estimated 2020 population of 609,113.
Total employment in Brevard County was estimated at 221,776 jobs as of September 2019. Between year‐end 2009 and 2019, employment rose by 32,779 jobs, equivalent to a 17.3% increase over the entire period. There were gains in employment in eight out of the past ten years, as the national economy expanded following the downturn of 2007‐2009.
Recent data shows that the Brevard County unemployment rate is 8.5% in comparison to a 10.7% rate for Florida, a positive sign that is consistent with the fact that Brevard County has outperformed
Florida in the rate of job growth over the past two years.
Brevard County has greater concentrations than Florida in the following employment sectors:
1. Education and Health Services, representing 16.9% of Brevard County payroll employment compared to 15.0% for Florida as a whole. This sector includes employment in public and private schools, colleges, hospitals, and social service agencies.
2. Government, representing 12.9% of Brevard County payroll employment compared to 12.4% for Florida as a whole. This sector includes employment in local, state, and federal government agencies.
3. Manufacturing, representing 12.3% of Brevard County payroll employment compared to 4.3% for Florida as a whole. This sector includes all establishments engaged in the manufacturing of durable and nondurable goods.
4. Construction, representing 6.9% of Brevard County payroll employment compared to 6.4% for Florida as a whole. This sector includes construction of buildings, roads, and utility systems.
Brevard County has a slightly higher level of household income than Florida. Median household income for Brevard County is $57,790, which is 0.3% greater than the corresponding figure for Florida.
Median:
Brevard County $57,790
Florida $57,623
Comparison of Brevard County to Florida + 0.3%    
Source: Environics Analytics
Another demand generator for retail properties the market exposure along the roadways in which it fronts. The annual average daily traffic counts (AADT) for the subject's immediate area are shown below:
Roadway County Year Traffic Volume Type
S. Washington Ave 2019 31,000 AADT
S. Hopkins Ave 2019 11,500 AADT
Source: FDOT
Traffic counts along Washington Avenue and Hopkins Avenue in the vicinity of the subject are considered moderate, which is a positive factor for a commercial use.
The six main anchors (Bealls, Planet Fitness, Avis, Sport Complex / convention, Mini Cinema – Stage 12 and Antique mall) are projected to bring 2,000 people a day. Beall's outlet will approximately have between 300 to 500 shoppers. Planet Fitness will spend $2.5 Million in their 20,000 Sq ft of space for interior improvements and equipment's and will bring in between 800 to 1,000 people daily, Sport complex and convention center will attract regional and national tournaments for basketball, softball, tennis and other sports and will be the only 50,000 Sq ft on the space coat that can have multiple functions including but not limited to indoor sports, seminars and exhibitions. Sport complex along with other anchors will bring in another 900 people a day.
The top six anchors will create between 200 to 300 jobs mainly due to the following facts:
Beall's outlet is a discount store and an outlet. Presently they occupy 40,000 Sq ft in the existing mall and they will be downsizing to also bring in home centric. Their sales are $250,000 / month mainly due to the fact that Sears has been closed.
Planet Fitness will have a 24 / 7 operation and with subscription of $10 / month would need lots of employees.
Sport Complex will be busy on the weekend with tournaments and during the week will be used for conventions and exhibitions and part high school sports. Presently, all conventions in East Central Florida is in Orlando, however with the new facility, we would be available for multiple meetings from the aerospace companies along the coast.
RESIDENTIAL SUPPORT OF THE PROJECT:
The number of residents that would be living in 206 two and three bedroom apartments would be at least 400 + . They need to shop and eat at the restaurants and exercise in Planet Fitness and use the services of the other businesses.
Independent senior living section of the residential portion will have 120 units and it is expected to have additional 180 seniors that will be needing to shop and use the businesses in the commercial portion.
2021 Best-Performing Cities:
This year's index from the Milken Institute illustrates how equipped the nation's most innovative cities are to recover from the pandemic.
To compile the index, researchers looked at a city's one-year and five-year job growth, wage growth and gross domestic product in high-tech and innovative industries such as information technology, software processing and aerospace manufacturing. While the index was initially created to define a "best-performing city" as a center of sustainable job creation, this year's index pivoted to also gauge inclusivity. It did this by taking into account factors such as housing affordability and household broadband access in each community.
"Both factors have been really significant in terms of attracting and offering job opportunities during the pandemic," said Misael Galdamez, a senior policy analyst with the Milken Institute who co-authored this year's report. "These are real issues both during and leading up to the pandemic. People aren't viewing cities as viable options if they can't afford to raise their family there."
The biggest challenges for these cities are "equity and access," according to Galdamez, who said leaders should look for ways to not only add more middle-class job opportunities but also ensure people can afford to live and work there.
Meanwhile, large cities in the Mountain West and South are outperforming many areas on the coasts, mainly due to high levels of short-term job growth and more affordable housing options.
For instance, Salt Lake City moved up 21 spots to No. 4 this year, and Huntsville, Alabama, had one of the largest jumps on this year's index — the city moved up 39 spots to round out the top 10 larger cities.
NEWS FLASH! Boeing to Move Space and Launch Headquarters from Virginia to Titusville
MOVE BUILDS ON A SIX-DECADE HISTORY WITH BOEING AND ITS HERITAGE COMPANIES THAT LAUNCHED FROM THE CAPE
BREVARD COUNTY, FLORIDA – The Boeing Company announced that it will be moving its Space and Launch headquarters from Arlington, Virginia, to Titusville, Florida.
Boeing said that placing the company's Space and Launch headquarters on the Space Coast will strengthen collaboration and integration across the company's portfolio and brings the business leadership in close proximity to the customer.
In addition, the company said that the move also builds on a six-decade history with Boeing and its heritage companies at the heart of the major space programs that launched from the Cape.
"The time is right for us to locate our space headquarters where so much of our space history was made over the past six decades and where so much history awaits," said Leanne Caret, Boeing Defense, Space and Security president.
The Boeing Company spent $69 million with its suppliers and vendors in Brevard County alone in 2018.
Private companies keep coming, expanding 21st century space port
SpaceX, Blue Origin, Firefly Aerospace compete for missions to moon.
CAPE CANAVERAL, Fl. – As NASA continues to reveal more details about its Artemis program with plans to return humans to the moon as soon as 2024, the agency is also quick to credit its many commercial partnerships with revamping the excitement about space exploration.
Blue Origin founder Jeff Bezos was 5 years old when Apollo 11 astronauts reached the moon July 16, 1969. Now, at 55, the world's richest man and Amazon founder is constructing his own launch pad to get to the moon.
The billionaire has the concept of not just launching mega rockets from Cape Canaveral, but also building them on the Space Coast. Blue Origin's rocket factory outside the gates of Kennedy Space Center in Merritt Island is building its reusable, nearly 300-foot-tall rockets called New Glenn.
Titusville Ranks in Top Best Areas to Work in Manufacturing in U.S.
Out of the 378 metro areas analyzed nationwide, the Palm Bay-Melbourne-Titusville area came in at 2nd for the Best places to Work in Manufacturing.
Manufacturing has a special place in the American story, but for the past few decades, this sector has been largely on the decline, impacting many workers and affecting decisions around things like budgeting and where they call home.
Lockheed Martin has a significant presence in north Brevard, and it is growing. They are in the stages of renovating the 58,000 sq ft. building that once housed the U.S. Astronaut Hall of Fame and will be used in the assembly of the Orion spacecraft, the capsule Lockheed is building for NASA's upcoming moon missions.
Florida's Space Coast is also home to NASA's Kennedy Space Center and Cape Canaveral Air Force Station, Boeing Company (its space and launch division headquartered in Titusville), while Northrop Grumman Corp. employs more than 4,000 workers in Melbourne, L3Harris Technologies Inc. employs 6,800 people locally, within a robust supply chain in the aerospace and advanced manufacturing sectors.
To find the best places to work in manufacturing, Smart Asset compared 378 metro areas across the following metrics:
· manufacturing as a percentage of the workforce
· job and income growth between 2015 and 2018
· job and income growth between 2017 and 2018
· housing costs as a percentage of income and unemployment
Growth for the Space Coast
As part of its activity in the area, Blue Origin is already planning to expand with 90 acres of additional development at Kennedy Space Center to support its commercial launch activities and its existing $205 million, 750,000-square-foot rocket manufacturing complex in Merritt Island at Exploration Park.
Projects like that are expected to bring high-wage jobs to the region, business opportunities for local specialty contractors and part suppliers, as well as helping Central Florida snag a bigger share of the $330 billion global space industry.